I finally seem to be able to post! I'm NileQT87 a.k.a. Amber and I only watched the show within the last few months. I'm 32 years old (33 next month). I had only watched the film last year because of the Queen soundtrack, though I had heard about the show for years and years, given that my absolute favorite character of all-time is Angel (Buffyverse).
I even made this fanvid before I had seen the series, but after I had watched the 1986 film: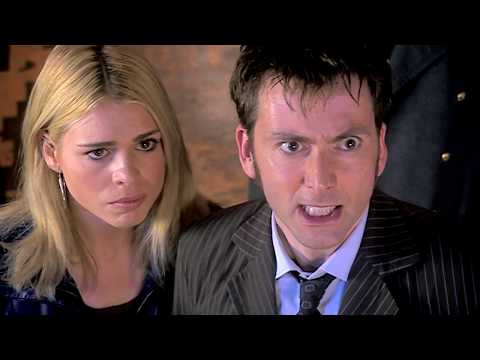 Suffice to say, I absolutely love the tragic immortal and alienated outsider tropes. I have Asperger's, so outsider characters are ones I naturally gravitate towards.
Here's a not-so-little rundown of my thoughts while watching the show over several months and then a comparative meta:
Currently giving Highlander another shot after giving up on it after 4 episodes before. It has definitely improved from the first episodes, which were beyond cheesy and camp. It's still really repetitive with a murderous immortal getting beheaded most episodes interspersed with a bog-standard killer thrown in on occasion. The tragic immortality romance is most of the show's depth in regards to Duncan and Tessa, along with Tessa wanting children she can't be given. Closest thing to an arc in this very episodic show so far is the meddlesome reporter and the police noticing Duncan keeps turning up at crime scenes. The season did improve about halfway through, at least.
I have enjoyed recognizing various actors like Vincent Schiavelli (R.I.P.) and Joe Pantoliano.
This show is really showing its age (1992). It's in that awkward part of the '90s where it still looked like the worst fashion trends of the '80s. Mullets everywhere. And yes, terrible picture quality and distracting filters. They kept the SFX from the 1986 movie (the Quickenings, for example), which genuinely looked like a Queen music video (in the most comical way). The sidekick kid is a goofy time-capsule stereotype.
So, here's to me being even more dated! I was 5 years old when this show started. LOL.
I've been hearing about the show for years due to it being one of the various tragic immortal hero shows. I was reminded to try it again after seeing the actor who played the Kurgan in the 1986 movie in The Mandalorian (recognizing him even with a full face of prosthetics 33 years later).
Restarted my Highlander watch yesterday. The show picks up tremendously when it goes to Paris and you can tell a lot more money was thrown at it. Almost done with season 1.
It's still highly episodic, but there are some recurring characters now outside of the mains that help the episodes feel connected. Darius is one of the best additions. Duncan wanting a family he can't have and that hanging over his relationship with Tessa is probably the biggest overarching character/relationship development. It's copied, of course, from the '80s movie (with the happy ending removed).
Notre-Dame in half of the background shots keeps making me sad.
Geesh. This show just went from marching in place with Cases of the Week to killing off half its recurring cast and turning another immortal.
R.I.P. Darius and Tessa within a few episodes of each other. I liked them both a lot. I also wish Fitz could have stuck around. Besides Darius, I think he was actually my favorite of the immortal friends so far. I'm utterly shocked they killed off Tessa (might have to look up if the actress wanted off the show), though I suppose you could see it coming in an episode that had Duncan proposing to her. She was his main connection to the human world and the love interest.
I suppose immortality was all they could do for the Richie character, given that he was one cliché away from being a perfect casting choice for Saved by the Bell.
The show also grew a recurring storyline with the Watchers in the season 1 finale (the f-ers killed Darius). Dawson appears to be the big, new character coming out of that.
The show has now returned to the same inner city streets and forests of Canada. Not as pretty as Paris cathedrals and cafés, but I suppose it was to be expected. The show just had (err... in 1993) a seismic overhaul in both cast and scenery.
Tony Head (Giles!) appeared a few episodes back, though the episode was a weak one.
Horton was well-acted and genuinely loathsome. Still hate him for killing Darius, who just wanted to live peacefully as a monk for 2,000 years (the Roman soldier doing penance).
So far, my favorite storyline in season 4 has been Duncan and Methos (please, come back) with Joe Dawson, then the Watchers coming after Dawson for breaking the rules of non-interference.
I really want to see how far back Methos really goes with the Watchers (he's 5,000 years old), though he's used the Adam Pierson alias for just a decade with them. Also, interesting dialogue about Methuselah (can't help but notice the name similarity). That he wanted to use the immortality-granting crystal to save a girl with just months to live was bittersweet and made him endearing.
The tease the season before of being exposed to the world was a good one (though Kalas sucked--he's practically a parody of all the ridiculously cheesy villain voices by making him actually have throat trouble), but I kind of wish they had gone further with the risk. At least Fitz came back in flashback, even if he's dead.
Amanda is the sometimes girlfriend that keeps coming back and then her little kleptomania problem starts turning up again.
It's understandable, but I do wish Dr. Anne Lindsey had gone further than her getting scared of Duncan's life when she found out. I swear I've seen a bit of the subway collapse episode with her giving birth (probably decades ago in rerun and had no idea what it was).
And the episode parodying purple prose romance novels was just... 🤣 Amanda's little Bonnie and Clyde pastiche, but with a lot of grave digging every time they got shot, was also funny.
On a purely superficial note, thank goodness fashion improved from the early '90s even by the mid '90s. The perms, mullets, shoulder pads and other '80s-leftover monstrosities were distracting. I welcomed the Scully hair, grunge, dark makeup and Clueless fashion arriving. Duncan had a bad case of high-waisted dad jeans with tucked-in baggy shirts (often with... vests). At least the ponytail is shoulder-length instead of down his back like season 1. It's Fabio enough.
And yesterday, I just hit the episodes that give Methos a big pile of dark backstory and him turning on the bad gang he used to do evil things alongside thousands of years back. It gave him a nice little redemption arc, as well as it challenged Duncan's ability to be friends with someone who had been that awful. Basically, he was Death of the Four Horsemen of the Apocalypse. It was always visible that he didn't have Duncan's chivalry streak and actually commented on it belonging to a time period he was not from, but it was pretty obvious he also no longer fit with the unrepentant murderers the other three still were and was the clear brains of the bunch.
The flashback season opener episode that introduced Cassandra suffered a bit from not wigging the kids who played young Duncan and his friend, who were totally sporting late '90s haircuts (think Nick Carter of The Backstreet Boys). But it's good that we got backstory that tied Cassandra to Methos.
I'm so glad they've kept the character. Duncan, Dawson and Methos are the best characters the show's got still.
And I totally recognized the She-Mantis (Musetta Vander) in The Valkyrie, which aired very close to Teacher's Pet. Ditto Beverley Elliott a.k.a. Granny from Once Upon a Time (played the woman who delivered Anne's baby and a hospital office lady several seasons before that).
I'm at the point in the show where Buffy has begun and the fall/spring 1996/7 fashion collection trends are totally noticeable! Short-sleeved turtlenecks, miniskirts and velour are everywhere. Duncan is also now dressing like Angel (or Angel like Duncan, though Duncan didn't always dress this way), complete with the long, black fabric jacket and wide dress trousers. Except he tucks in his big, blousy shirts more. It's hilarious.
So, it looks like for the final season, they actually attempted their first season arc with an ancient Persian demon who can make people see a lot of dead people and can control life and death. The actor who played Horton is back as the main form the demon takes. It reminds me a lot of Buffy's First Evil as a way to bring back a lot of old faces.
Except this one has that quaint, old millennium bug hysteria worked in with a demon who shows up every thousand years.
The media hysteria around Y2K was already hilarious at the time, but man, does it date movies/shows now. Also, first sightings of 'futuristic' metallic pants and tube tops (there was a huge '70s fashion revival at this time with bell-bottoms, tube tops, miniskirts, sheath dresses, platforms and tall boots) in a club scene. Oh, the late '90s nostalgia. The Y2K bug coincided with a bunch of 'futuristic' fashion trends with a lot of metallic and neon (lime green was really pervasive). Amanda was sporting the brick-colored lipstick and knee-high, chunky-heeled go-go boots a few episodes back, and a lime green short-sleeved turtleneck a few episodes before that.
Richie got in the way of Duncan fighting off hallucinations and got his head chopped off, only for Duncan to realize what he'd done after the fact and flee to a Malaysian monastery for a year.
To be fair, Richie always seemed like he was at such a risk as easy pickings with all the other immortals around. His heart was never in fighting. Comparatively, even the 814-year-old child immortal (definitely Highlander's take on Anne Rice's Claudia) had more drive to survive and the treacherous, conniving, ruthless streak to pull it off that Richie never had. He only survived as long as he did because of Duncan being so fond of his buddy, like he was the son he couldn't have. In the few times he did fight someone out of his league and far older, it was always talked about as a fight he normally should have had no business walking away from. The other immortals who liked him tended to try to intervene to keep him out of those mismatches. So of course, it's Duncan who took his head for extra pain and it was when he couldn't differentiate between what was real and a hallucination.
The biggest shock is Adrian Paul with short hair. 😱 As odd as the huge ponytail was (preferred it shoulder-length and worn down), I got used to seeing him with a lot of hair. Some of the long-haired flashbacks didn't even need a wig (when he wasn't full Braveheart with braids in it), while it was the short-haired ones that did. The short hair instantly aged him, IMO. He actually did a pretty amazing job of not seeming to age for five of the six years.
Just realized why they killed Darius way back in season 1, despite being so obviously set up as a big character who had a lot of history with Duncan. The German actor died of a brain tumor shortly after he last filmed in 1993. Now I know why he never came back, despite several other dead characters having numerous return flashbacks or, in Tessa's case, a Doppelgänger episode. Along with Tessa, the character loomed large even when he was long gone.
Methos was very much Darius' replacement, though it was a good call to take his backstory in quite the opposite direction. I like them both.
I've had other shows where actors have died very prematurely (Angel: the Series--Glenn Quinn and Andy Hallett, only 31 and 33 respectively, plus Doctor Who--Roger Delgado's chauffeur in Turkey drove into a ravine), but it wasn't so close to their last filming.
Werner Stocker died very close to the season 1 finale and the call that he was ill and dying was right before he was supposed to film for it, where he was clearly doubled as a body off-camera for Darius' death.
Elisabeth Sladen likewise worked on The Sarah Jane Adventures up until she could no longer film due to cancer. Delgado certainly would have appeared again had he not died (his death affected Jon Pertwee greatly and led to him leaving the show), but the Master could be endlessly recast as a fellow Time Lord.
In Hallett's case, it was well after the show in 2009, even if the tooth infection that went to his heart occurred during season 5 (he was rushed to the hospital from the makeup trailer). In Quinn's case (he had previously had a long-running part on Roseanne), his drug addiction was the reason he was written off in 1999 before his heroin overdose killed him in 2002. His short stint on the show also loomed very large, despite only being in 9 episodes.
Carrie Fisher's death likewise dealt a blow to the Sequel Trilogy's script development.
I also just realized that Fitz is Roger Daltrey of rock band The Who. He had quite an extended run in flashbacks and turned into one of Duncan's most frequent friends. He tended to be in a lot of periwigged 17th-century scenes and one of the funniest recurring cast. Joan Jett also appeared way back in season 1 and was instantly recognizable, though not nearly as impressive as an actress.
I'm also impressed they had Jim Byrnes' Joe Dawson on the show as a double-amputee (leg prostheses and walks with a cane) whose actor really is one in real life. His musical abilities (blues singer) appeared on the show frequently. The show really found its secondary star when he was introduced and he became the main face of the 'humans' and the good side of the Watchers (who are otherwise pretty dodgy, with Horton as the ideologue who wanted to kill all the immortals as abominations).
Alexis Denisof! It's my baby Wesley. Okay, playing a druggie murderer, but it's still him. And one of the better episodes of the final season so far.
Speaking of the Buffyverse, the actor that played Sirk in AtS' Home/Destiny is in the next episode.
After two episodes without Duncan and a whole lot of failed spinoff ladies, I get a Joe and Methos team-up to save his captive daughter! Favorite of the final season so far, though the 1929 Fitz flashback caper was by far the funniest. If only there were more Joe and Methos. I was missing them.
That
should've been the spinoff!
Just finished the It's a Wonderful Life-style finale.
Probably Adrian Paul's best performance in the Tessa scenes (such a bittersweet return--and the only one whose life would've been better in the sense of not being dead, even if unfulfilled, without Duncan). I feel like Tessa's time on the show was way too short, but the character clearly still came across as the love of his life.
Fitz (in the role of Clarence/Ghost of Christmas Past/Present), Methos and Joe were also all a joy and easily my favorites of the supporting cast. Amanda was there, too. Tessa was actually my favorite of the ladies. I never cared for Richie (whose actor Stan Kirsch just committed suicide this year), but he was there, too. I love to hate him, but it was also great to see Horton (best villain of the show).
It also ended with a bit of a retrospective fanvid montage. It was definitely bittersweet in the context of showing Darius, as Werner Stocker had been dead 5 years by that point (he was only 38 years old). He had a really serene quality and gravitas that gives so much weight to those memorable shots that are always shown of him. The Waterloo battlefield one always gets me.
I'm also glad the show ended in Paris instead of Vancouver-pretending-to-be-Seattle (dubbed "Seacouver"). The really strong episodes tended to be in the Paris halves of each season. I loved how they cast a lot of foreign actors--some with strong accents. The last season had a lot of unfortunate filler and a weak start (though Ahriman offering Joe his legs back was f-ing heartbreaking), but the finale worked for me.
====
Buffyverse vampires (at least the soulful ones) don't belong in the bloody monster list entirely, even if the soulless ones are monstrous by default. Angel is pretty much exactly the curse of immortality trope along with the redemptive, tragic antihero and shares a ton in common with the more heroic Highlander immortals who keep suffering all their friends and lovers dying.
A high proportion of the throwaway immortals that get beheaded (and a few Duncan stupidly let go like the one played by Joan Jett and 814-year-old Kenny stuck forever as a 10 year old, who was totally a retelling of Anne Rice's Claudia--one of the things that most separates Methos from him is he doesn't have that chivalry streak regarding women) were just unrepentant murderers, too.
While Buffy tends to be a bit more black & white in her thinking on human and non-human with the exception of the ones with human souls, Angel's world is the gray area where humans can be evil (Wolfram & Hart) and some demons or non-humans are amongst himself, his best friends (Doyle and Lorne) and his own son.
Note that vampires, like immortals, can't naturally have children and it's something we see constantly treated as one of the things Connor MacLeod, Duncan and Angel all want most. In Angel's case, he does get the son he thought he could never have, even if it's a prophesied impossible birth for an apocalyptic scheme. He also had the child stolen and raised to hate him.
We also see this same forbidden/unable to father children trope (note the Doctor was a grandfather from Day 1 and possibly is a Spock-like hybrid himself--it's more that he's terrified of losing family) touched on with the Doctor in Human Nature/The Family of Blood, which echoes what he said about watching all of his companions "whither and die" and "the life I can never have", and Castiel in regards to him playing surrogate father to Jack Kline the nephilim, who is the son of Lucifer and an abomination that angels are supposed to kill. Castiel was earlier part of missions to kill nephilim with his fellow angels.
It's very akin to the several immortals we see who adopt surrogate children. It's constantly brought up in regards to Tessa and Buffy's inevitable tragic futures and what they're giving up by being with Duncan and Angel, respectively. It's one of the main reasons Angel breaks up with Buffy. Duncan, Richie, Amanda and a few others were shown as either being tempted to play parent to someone else's children or with a younger-looking or new immortal they can pretend is theirs.
Russell T Davies' Doctors also really pushed the curse of immortality trope hard. The Doctor/Rose were indeed inspired by Buffy/Angel. Jack Harkness was again inspired by Angel and having the darker, more adult spinoff.
While Jo Grant had been the first companion to express feelings for the Doctor way back in Jon Pertwee's era (she outright says she's picking her new Welsh hubby because he reminds her of a younger version of the Doctor), Rose Tyler was the first character whose plotline actually explored the Doctor's requited feelings, temptation and part of him wanting to pretend he was a human man. While Human Nature was originally a Sylvester McCoy book, the David Tennant (the most seemingly human of the Doctors, yet it only furthers how alien he really is) version is tempted by a human life with Joan Redfern in a way the former never would be.
It's the Doctor's I Will Remember You (Angel's day of humanity on the day that never happened) and ends the same way. Like Angel giving up humanity offered by the Mohra and the Shanshu, the Doctor has a greater duty to the universe and must give it up. The elusive Prize in Highlander when there is finally "only one" immortal left is pretty much exactly Angel's Shanshu Prophecy--the temptation of a human life with love and children, and then human death.
Yet, we see the flip side of this with the conversation between the Doctor and Jack, the not-quite-men who can't die and keep regenerating from various deaths (yet the Doctor had already seen Jack die as the Face of Boe) wanting to be around for the end at the end of the universe. Methos is the character who seems determined to outlive everyone (5,000 years already and 68 dead wives) and has a very different take from Duncan on the inevitability of everyone dying around them, which increasingly wears Duncan down to the point where he's nearly given up before his It's a Wonderful Life-style dream intervention. You get the feeling that the Doctor, Methos and probably Spike actually want to keep living forever, whereas it's nothing but pain for Angel and Duncan to keep losing everyone they've ever loved.
Castiel of Supernatural (being an angel, he's older than humanity entirely) is yet another ancient immortal non-human who is surrounded by human friends and is always on the outside looking in on what he can never have. He keeps wanting to find his belonging, thought he'd found it, yet being included in the Winchesters as part of their real family seems so elusive for him and Jack, especially given the situation with Mary. Dean's 'humans vs. other' outlook also makes it difficult for him to finally feel like he belongs somewhere, in addition to having no angel family to go back to either (given most are dead at his hands or hate him). When Castiel was rendered human for several months (see I Will Remember You and Human Nature), he was outright kicked out of the bunker by Dean due to Gadreel seeing him as a threat and holding Sam's life over Dean. Even when there was that little glimmer of hope that he could finally fit in, it didn't go that way.
Angel likewise began not being able to fit in with either his vampire family or amongst humans, being both and neither at the same time. He actually did try to go back to Darla twice and every time humans found out about him prior to Buffy, it went horribly wrong (getting hanged in the Hyperion's lobby being the most tragic).
I haven't seen beyond two episodes, but Nick Knight of Forever Knight was another pre-Angel vampire example of the immortal/mortal trope (ditto the "vampire detective" trope--Angel actually payed tribute to that show's influence in Are You Now, or Have You Ever Been? with a guest actor) and that show was contemporary with Highlander. Highlander's last two seasons overlapped with Buffy. Tony Head and Alexis Denisof were both on Highlander prior, as were the actors who played the She-Mantis and Sirk. Vincent Schiavelli was in everything back in the day, including both Buffy and Highlander.
Although the romance angle was more cautionary tale of obsession with a side of villain-turned-antihero than epic forbidden love on both sides, '60s-'70s soap opera Dark Shadows also had Barnabas Collins as a lovesick vampire trying to forever recreate his long-lost Josette. Though this early example of the archetype lacked the usual guilt complex (Angel, Duncan, the Doctor, Castiel, etc... are all loaded with guilt and worn down by loss and being forced to do things they hate, along with their sacrificial/savior hero complexes), despite some pretty heinous acts towards Willie and Maggie, whose characters got fridged to turn him antihero.
Forever Knight also featured a vampire that wanted to become human through a scientific cure by his scientist love interest, which is a plotline straight out of Barnabas' relationship with Dr. Julia Hoffman and her ill-fated cure that causes rapid aging. The Shanshu and Prize are comparatively very mystical, not scientific, and rewarded to only one possible recipient whose identity is not certain. Castiel and the Doctor's bouts of humanity are artificial, as they're characters who were never humans or even raised like them in the first place, though Castiel is essentially a body-snatcher in Jimmy Novak's human corpse (his real form is deadly to the human eye and his voice is ear-splitting). The Doctor's biology rewrite is through one of his many TARDIS gadgets, as his species is already capable of changing form. The Mohra blood was regenerative, which makes it more similar to the scientific cures, except it's a demonic weapon being used to eliminate a hero.
Highlander skirted Duncan turning up at crime scenes a lot early on with reporters and law enforcement getting very interested in him, but they never had a Detective Kate Lockley-type character who actually found out the secret. The first seasons had a reporter and a cop who were on Duncan's trail in both Seacouver and Paris, as well as the government lady. Dr. Anne Lindsey also was questioning Duncan's lack of medical history before she was let in on the secret finally. She's probably the closest to being the Kate character, especially since both reacted very negatively to the secret and actually had done some investigation.
These characters are 'othered' a lot, often unintentionally by their own friends who don't always realize how non-human one of their friends amongst them is. They get so used to thinking they're one of them that they forget it when they talk about non-humans or unintentionally exclude. See Angel Investigations hugging out in the sunshine while Angel is sulking in the shadows (only Wesley realizes it, as he's often mirrored with Angel as the ones constantly feeling left out) as an example. Dean has a big mouth and doesn't always think about what he's actually saying in front of Castiel a lot of the time.
These are all curse of immortality characters who are portrayed as the outsider who can never truly fit in amongst humans. They're also all portrayed as destined to eventually lose everyone they've ever loved.
Watching Highlander only this year, I can definitely see a number of things it influenced in the Buffyverse. Angel is the most obvious, given he has a lot of the same story tropes. One of the recent comic writers working on the Angel property outright compared Angel at length to Duncan in an interview.
While it might seem obvious to talk about the human Watchers, many of whom on both shows are highly shady with a few good apples amongst a lot of rotten ones, the Highlander ones are more distant observers and chroniclers who aren't supposed to ever get involved or even known about and hide what they know from the immortals.
See Horton hunting immortals (calling them "abominations") and killing Darius, the closest to a saint amongst them, and the treatment of Joe to the point of putting him before a firing squad for being cozy with Duncan and Methos. This is very similar to the wetworks team (out to assassinate Faith) criticizing Wesley for the "perversion" of working for a vampire and Buffy having quit because they refused to help cure Angel when he was poisoned.
The Buffyverse ones on the other hand are trainers and researchers who actually contribute their knowledge to the fight, despite Slayers not being entirely human either. The Watchers' Council treats them as rather disposable and replaceable. Giles does have an arc similar to Joe, though he actually loses his job over it, where his inappropriate fatherly attachment to Buffy and interference with the cruel Cruciamentum test gets him in trouble with the Council.
We also saw a few Watchers other than Joe who were getting too emotionally invested, picking favorites or being unable to hide their dislike of who they have to follow without interference.
On the reverse, we had bigotry coming from the other side with the Scourge (pure-blood demons eliminating half-breeds like Doyle). The Initiative also had a fair amount of black & white thinkers in regards to Riley coming to terms with the fact that Buffy was in a relationship with a vampire (Angel), Willow used to date a werewolf (Oz) and the Scoobies were then harboring a chipped soulless vampire (Spike).